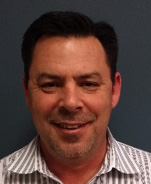 Michael Scalzo Executive Director and Board Member
As of the beginning of 2017, Michael Scalzo is the Executive Director of California Electrical Training Inc. (CET) and National Lighting Contractors Association of America (NLCAA).
Michael Scalzo has been involved with California's statewide implementation of the Title 24, Part 6 Nonresidential Standards. He has been actively providing instruction and training courses for Title 24 Lighting and Electrical Energy Code compliance through CET and NLCAA.
His 25 years of field experience has made him an expert in value engineering solutions.
In addition to being an Acceptance Test Technician and Employer, Michael is extensively involved in the lighting and electrical design and energy compliance documentation for his clients.